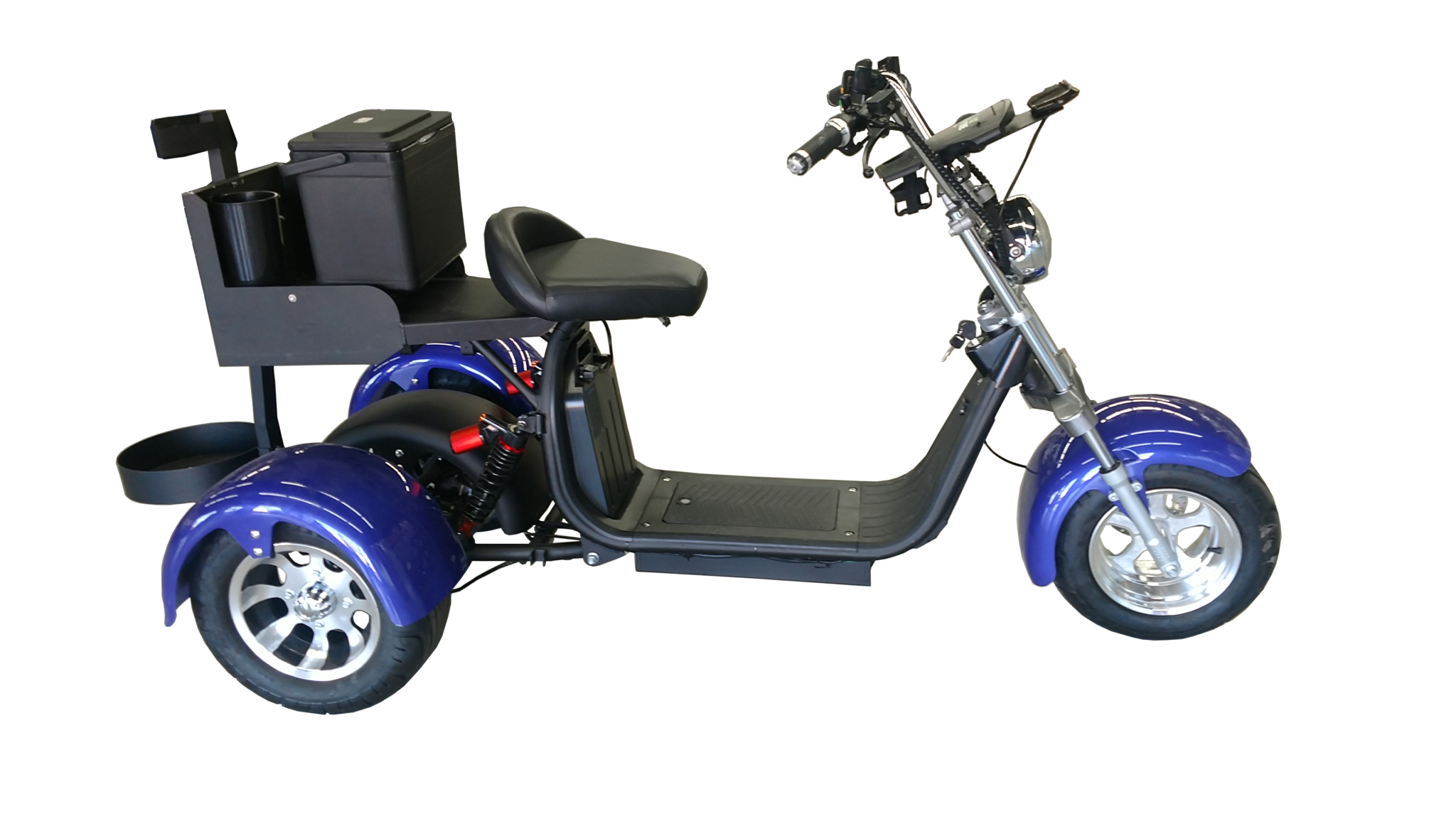 NEW 3-Wheel Golf Scooter- Extended Range – Dual Batteries for more than 2 full rounds of golf.
You asked – We answered !!
SHOP NOW
NEW Rebel XR 2-Wheel Extended RangeGolf Scooter- Matte Black finish with a large comfortable motorcycle-style seat.
SHOP NOW
The NEW Cruiser 3.0 Golf Scooter! Powerful waterproof motor with Lithium-Ion "Quick-Swap" battery for longe range!
SHOP NOW